02/04/2019
The story of the cyclist Alfonsina Morini Strada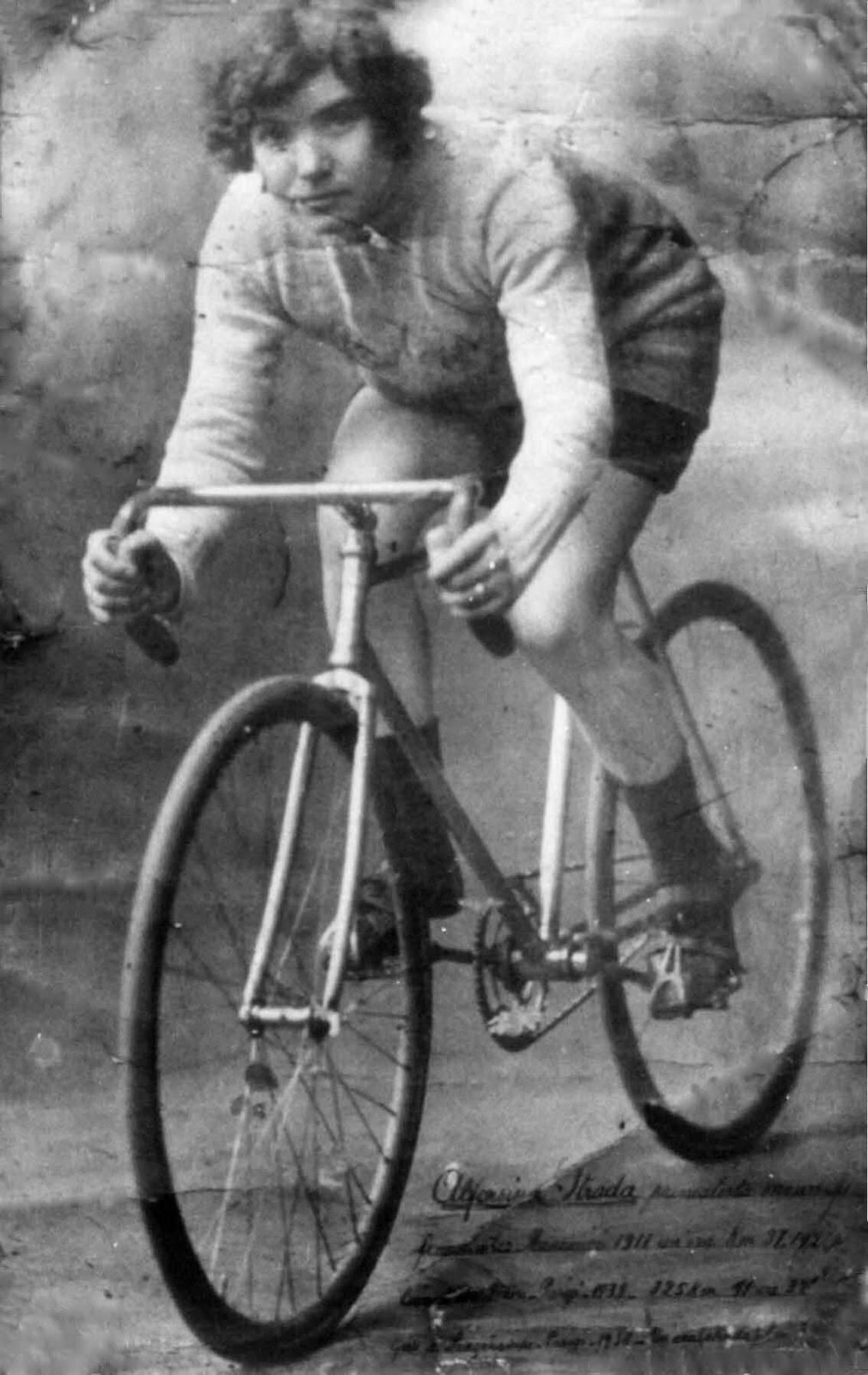 If there is a story which tells the perseverance of women and the beauty of sport, it's about Alfonsina Morini Strada. The first woman who took part at the Giro d'Italia in 1924, in a Country which knew the poverty, where the people didn't appreciate who went on bikes and was not a man.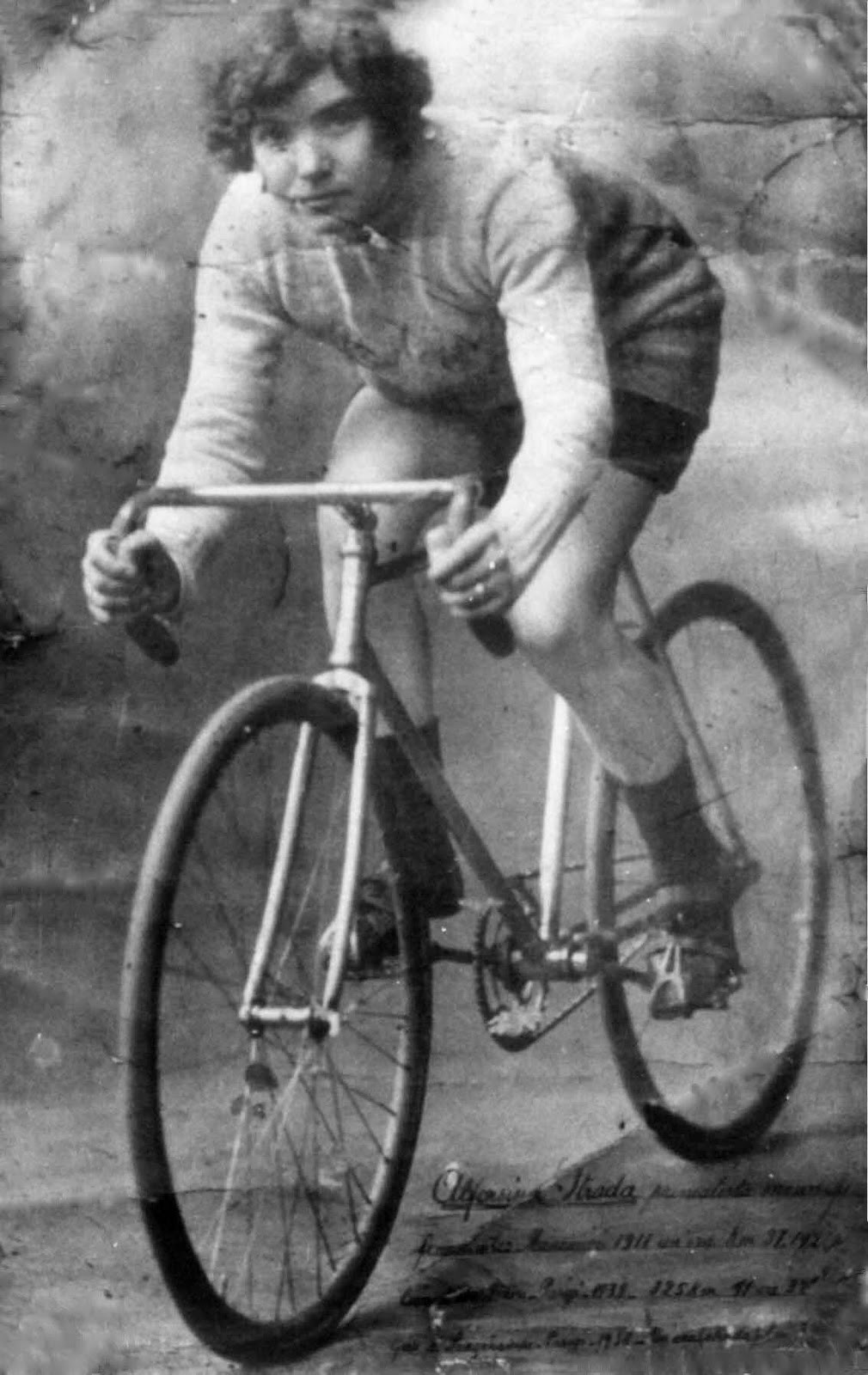 She was born in a common family of those times, analphabet, poor and peasant. Alfonsina had her first love when her father gave her a bicycle. It's a bit more than a piece of junk but it was enough to make her dream. She started to use it doing short rides but she quickly learned to gain her spaces going farer from her home, even hiding herself. Day day day her love for freedom grows with the love for competition. An idea comes in her mind: become a cyclist.
When her mother discovered that, Alfonsina had to take a decision: if she wanted to continue, she had to get married. And she did it. Alfonsina got married with Luigi Strada, an engraver who was more open-minded than her family and with a well-wishing surname. As a wedding gift, she asked and obtained a road bike.
The first races and the inscription at the Giro
Her husband supported her. The talent of Alfonsina was too big to be ignored and to stay in the Province of Modena. With more ambitions she began to be compared with the others and to travel, which was quite new for a woman.
She obtained good results in a few years. After having moved to Milan, she went to live in Turin in 1907 where in the same time, the first National Velocipedistic Federation was created. Two years later she was in Petersburg (Russia) for the local Grand Prix, where she received a medal by the Emperor Nicholas II.
Carlo Messori, a professional cyclist who will become her second husband after Luigi's death, supported even more Alfonsina.
She made the speed world record in France in 1911, the journalists and the men colleagues began to know her. Costante Girardengo estimated and appreciated Alfonsina. She participated at two editions of the Giro di Lombardia in 1917 and 1918, but in 1924 she became the first woman cyclist at the Giro d'Italia.
Alfonsina rides and has supporters
She is a woman but she can use the confusion in the organization in that time as an advantage. Emilio Colombo, director of La Gazzetta dello Sport, was helpful and she was in the competition as an individual athlete. The first woman in history.
Even with a big gap, Alfonsina completed the first four stages but in the following one, from L'Aquila to Perugia, she arrived out of time and she was excluded from the race. But she continued to ride it, as her fame was increasing with the support of the fans who applauded her at every stage finish, even if the press wrote her name wrong.
The journalists did not tell anything about her soon. First she was named "Alfonsino" or "Alfonsin", the male version of the name Alfonsina, then it was written correctly some time later.
The writer and film director Gianni Celati described her in his short story "Narratori delle Pianure":
«An old photos shows her bending over her bike handlebar, with long johns until her knees, while she was passing on a country road where a group of barefeet fans supported her. She has a round face with big occipital bones, small eyes and a big head front with short hair pulled behind. The calfs are big, she has strong arms and shoulders. Her half-mooned smile was cut on the sides next to the cheecks».
People called her as La corridora and she had a crew of fans. At who wanted to give her women shoes as a gift she answered «my only interest is the bike», a sign of love for the sport and her own ambitions.
Alfonsina did all the twelve stages, for 3618 kms overall. With 90 riders athe start of the Giro, she was one of the 30 who finished it. She was out of the standings but it was an extraordinary result.
A cyclist in incognito and a icon of freedom
Alfonsina did ride in other editions of the Giro but unofficially, as the organition didn't permit her to subcribe. This prohibition did not stop her to achieve more other goals, like the women hour record in Longchamp (France) in 1938 at 47 years old.
As she stopped her career, Alfonsina opened a small bike shop in Via Varesina, in Milan, with a workshop for little repairs. She went to work on her bike before having a Moto Guzzi that she drove wearing a long skirt.
Alfonsina Strada passed away on 13th September 1959 at 68 years old, on her motorbike. She wrote a piece of sport history becoming one of the first icons of the womens' freedom and emancipation in Italy.