10/07/2019
Van Vleuten never stops dominating the Giro Rosa Iccrea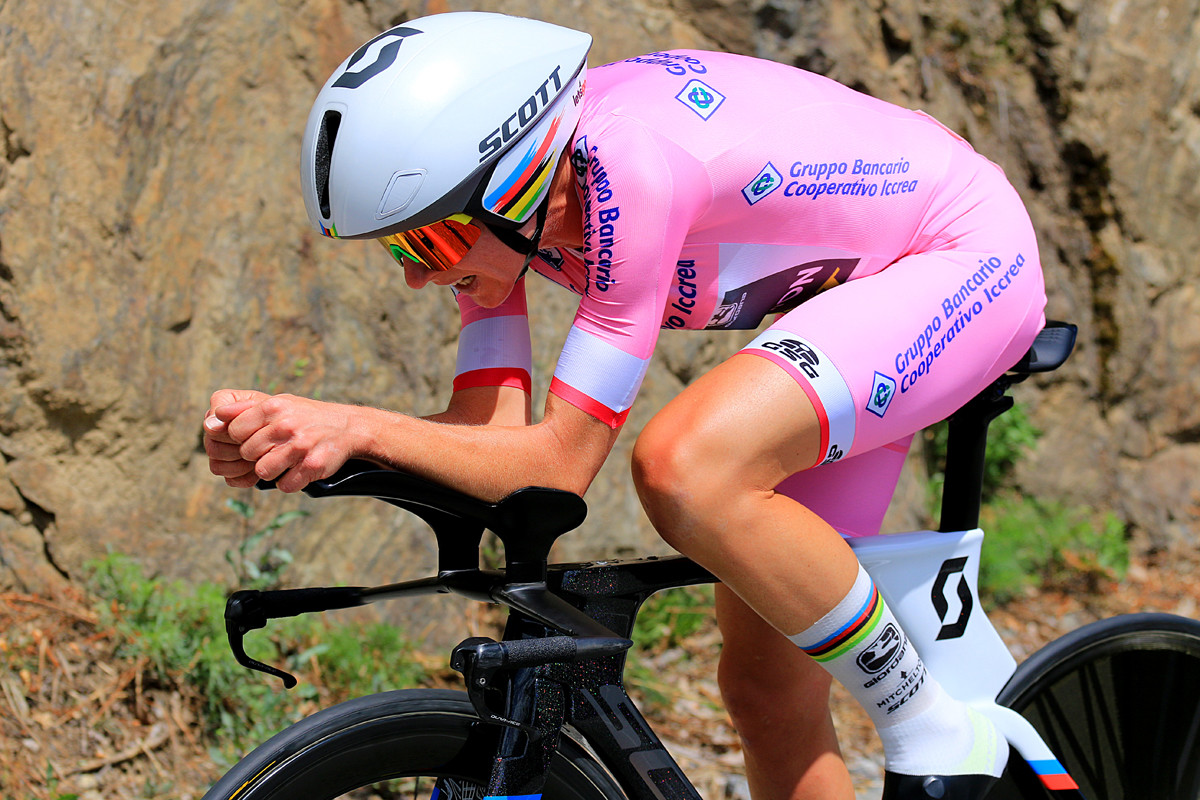 As in 2018, the Dutch Champion increasing the gap and wins the Individual Time Trial (Chiuro - Teglio, 12.1 kms) the stage 6 of the 30th Giro Rosa Iccrea. Annemiek Van Vleuten, World Champion of the ITT since two years, ended with a time of 24'31'': her compatriot Anna Van der Breggen (Boels - Dolmans) ends with a delay of 53'' in second place, Elisa Longo Borghini is third at 1'48'' (Trek - Segafredo).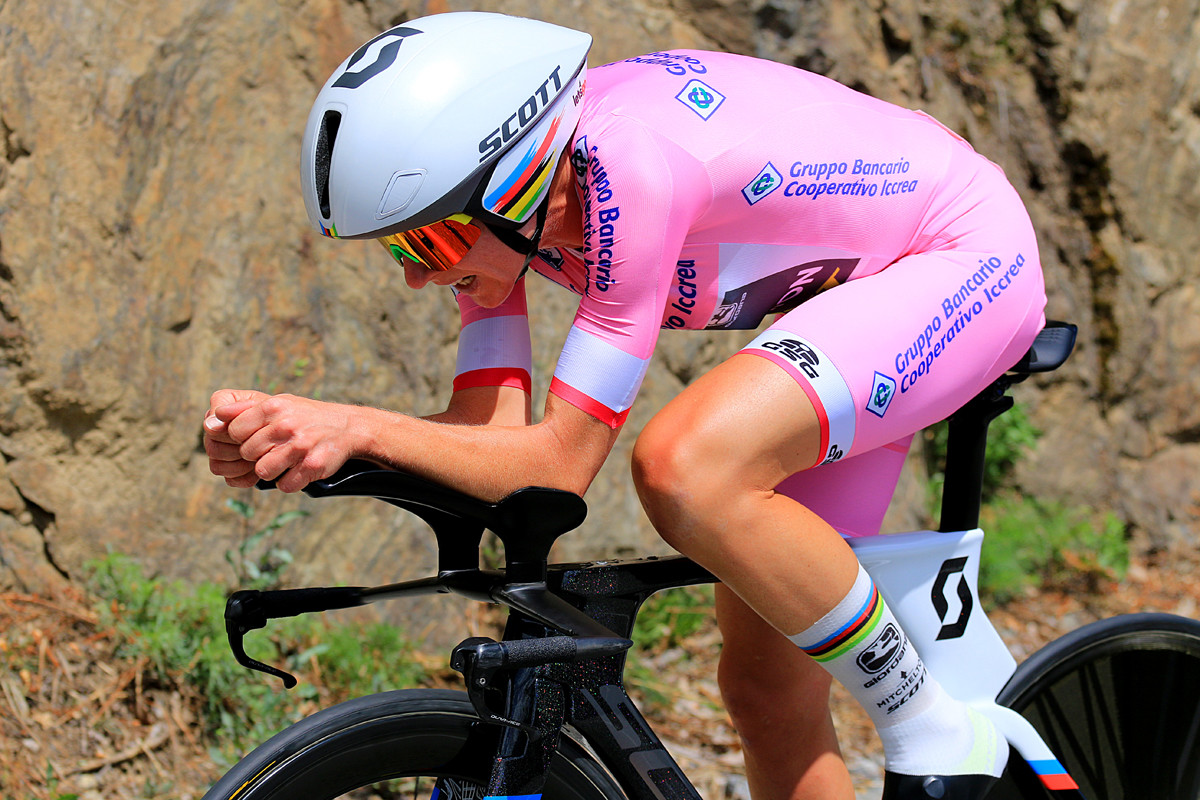 After her big win at the Laghi di Cancano Summit, Annemiek Van Vleuten confirms to be the number one even in the 2019 edition, taking the ITT in Teglio. Valtellina is Annemiek's second home for her athletic preparation (she does training camps at high altitude near Livigno, at the Passo del Foscagno), it is the territory where the Dutch Champion leads at the 30th Giro Rosa Iccrea. She did the same thing last year in the Uphill Time Trial Lanzada - Diga di Campo Moro, when she dominated against every contender. Today in the top 10 we can see a great result by Elisa Longo Borghini and the 5th by the White Jersey Juliette Labous (Team Sunweb) and the 10th by Erica Magnaldi (WNT Rotor Pro Cycling). Now Van Vleuten leads with 4'17'' against Niewiadoma and Van der Breggen, with the Polish of Canyon-SRAM in second place.
ORDINE DI ARRIVO 6° TAPPA (TOP 10):

1. Annemiek Van Vleuten
2. Anna Van der Breggen
3. Elisa Longo Borghini
4. Lucinda Brand 
5. Juliette Labous
6. Katarzyna Niewiadoma
7. Katharine Hall
8. Amanda Spratt
9. Tayler Wiles
10. Erica Magnaldi.
CLASSIFICA GENERALE DOPO LA 6° TAPPA:

1. Annemiek Van Vleuten            11h42'15''
2. Katarzyna Niewiadoma                 +4'17''
3. Anna Van der Breggen                  +4'17''
4. Lucinda Brand                               +5'17''
5. Amanda Spratt                              +5'21''
6. Elisa Longo Borghini                     +5'47''
7. Katharine Hall                                +66'08''
8. Juliette Labous                              +6'20''
9. Ashleigh Moolman - Pasio             +6'33''
10. Erica Magnaldi                             +6'34''

THE JERSEYS AFTER THE STAGE :

Pink (GRUPPO BANCARIO ICCREA): Annemiek Van Vleuten (Mitchelton - Scott)
Cyclamine (Selle SMP): Annemiek Van Vleuten (Mitchelton - Scott)
Green (EFFEBIQUATTRO): Annemiek Van Vleuten (Mitchelton - Scott)
White (KRU): Juliette Labous (Team Sunweb)
Blue (GSG): Elisa Longo Borghini (Trek - Segafredo)
 
Today's stage will be broadcasted by PMG with highlights on 70 tv platforms of the Eurovision Group, including Eurosport. Long highlights will be broadcasted by Raisport tonight at 7:06 PM. These will be on streaming on national and international websites, like PMG Sport, (Facebook, site, Youtube), Repubblica.it, Lapresse, Cicloweb.it, Federciclismo, Tuttobiciweb, Cyclingpro, InBici. Abroad on Flobikes, GCN Racing and VoxWomen.

Photo (c) Flaviano Ossola (Free for editiorial use)
CLASSIFICHE 
OVERALL MOUNTAIN CLASSIFICATION